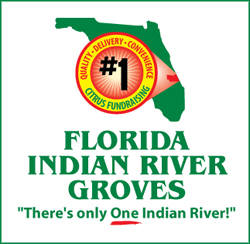 The Holidays Are Approaching…
There Is No Better Time For
Healthy, Sweet, Florida Fresh Citrus!
The Grafton High Band Parent Association has partnered with Florida Indian River Groves to sell delicious, grove-fresh Florida navel oranges and Indian River red grapefruit as a fundraiser. Selling is easier than ever with our traditional Product Flyer sales or our new online e-commerce web site:
Product Flyer Sales
Show our product flyer to your potential customers. Fill out an order form and collect the payment (cash or check). Put all your orders and payments in an envelope (sealed, with your name and phone number neatly written on it) and place it in the black foot locker in the band room at a later date to be determined.
Online Sales
Have your customers go to www.FloridaIndianRiverGroves.com, click on the "Order Now!" button and enter our Organization ID number (488200). Either way, our e-commerce web page will be displayed. They then just follow prompts to order the citrus they want and pay for it with their credit or debit card or e-check.
Organization ID: 488200
You can help make our sale a huge success by selling to friends, family, neighbors and


co-workers. Give our organization ID (488200) to friends and family in town and out of
town as well so they can enjoy the benefit of ordering online 24/7.
THANK YOU! WE APPRECIATE YOUR SUPPORT!
Contact Martha Owens at fruit@graftonband.com with any questions.